Client
A brand identity project for Rubric Repairs, a fictional bicycle repair business servicing inner-city Sydney. The company's fleet of three vans takes bicycle repairs straight to client's homes, workplaces, or simply whichever street they're stranded on. Rubric also operates a small workshop located in Sydney's Inner West.
Project Goals
The project's goal was to create an identity that appealed to busy inner-city professionals. Rubric wanted to convey to it's trendy and conscious audience that a business which pays attention to detail in it's branding is very likely to do the same when it comes to it's service. It was important that the brand's look was crafted artfully whilst maintaining a strong sense of utilitarianism. All of these factors ultimately feed into Rubric's main mission - to reassure clients that they're in safe hands and that their experience with the brand is as smooth and hassle-free as possible.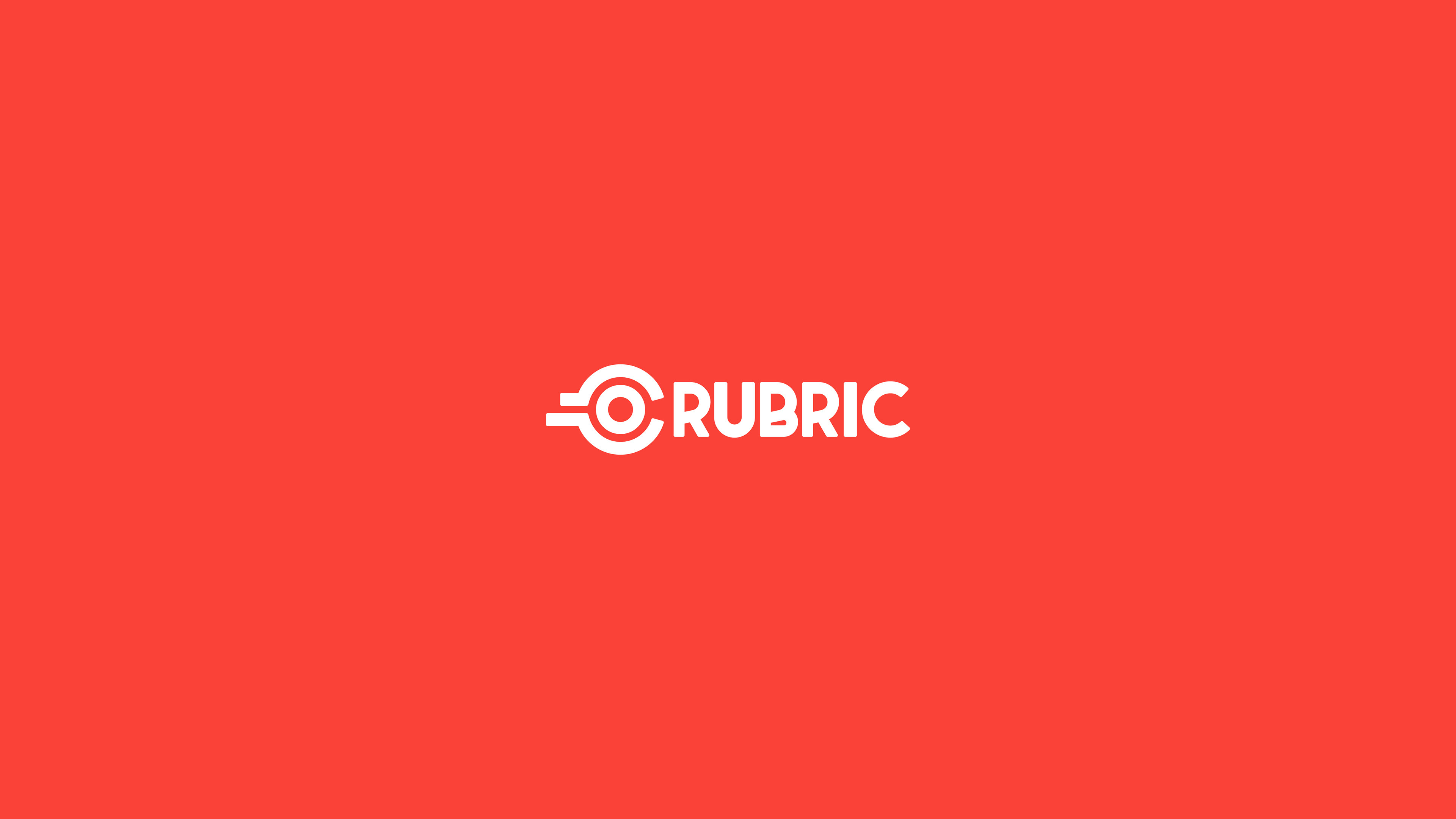 The images below formed part of the mood board used during the logo conceptualisation stage. Mood boards help to set the visual tone for a project and in this case, provided some strong inspiration for the final shape of the logomark.

In addition to the primary logo, a variety of different lockups were also created. The bottom right logo is most useful on business cards or the side of a van since it informs the passerby about the company's offering. However, when the repairman arrives to service your bike, his toolbox could be emblazoned with a more minimal variant of the logo. Having this flexibility allows the logo to be used creatively depending on the situation.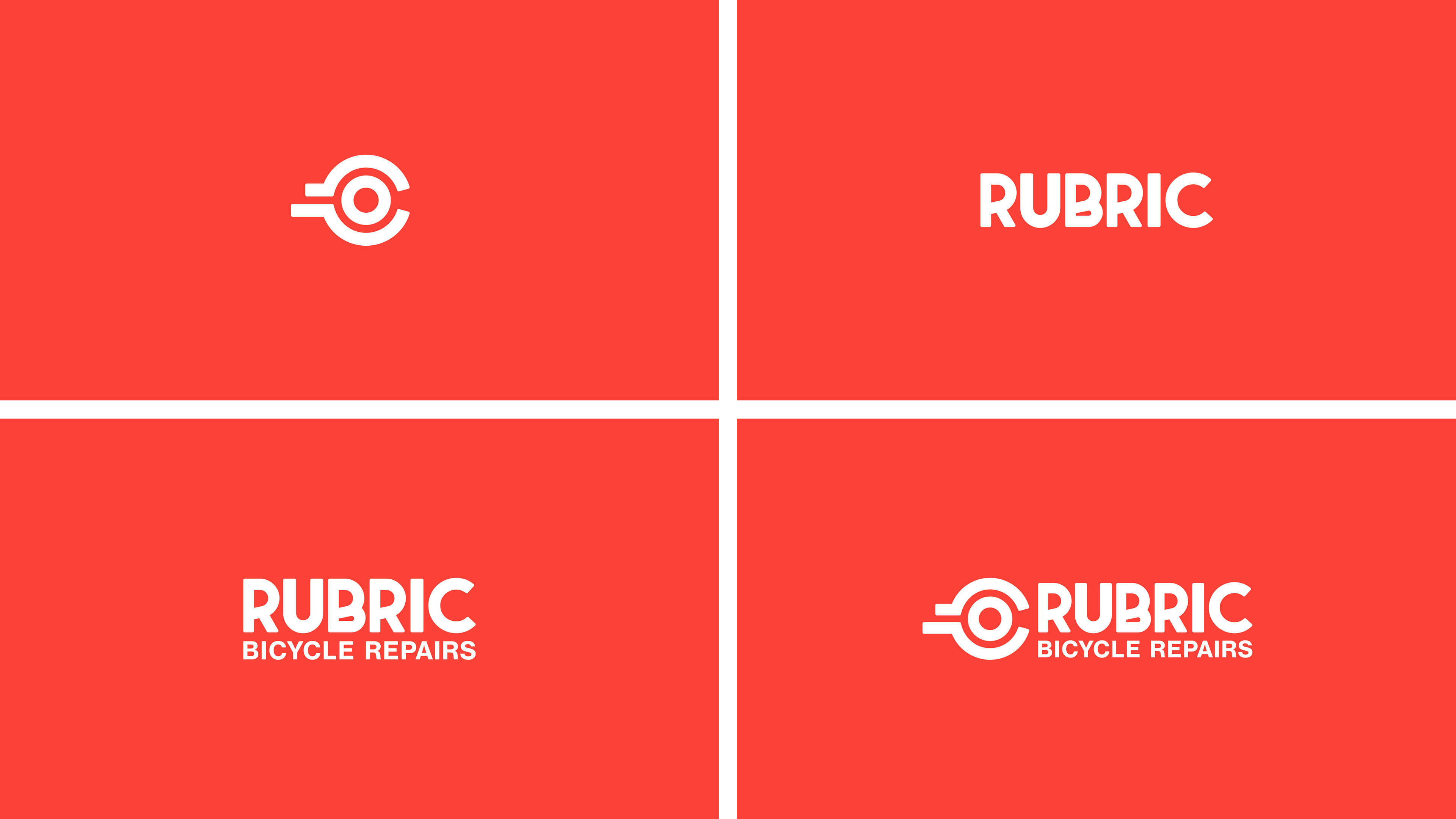 A soft orangey-red was chosen as the brand's primary colour because it was important to convey a sense of energy and liveliness, bordering on playful. Guaraldo was selected as the typeface for the wordmark due to it's Art Deco style, lending the brand's image a hint of retro. The Neue Hass Grotesk typeface is more neutral and modern, acting as a counterbalance to keep the identity contemporary and relevant. Combined, the colours and typefaces work in sync to transform the stress of a broken bicycle into a visual brand experience that is reassuring, interesting, and dare we say it ... enjoyable!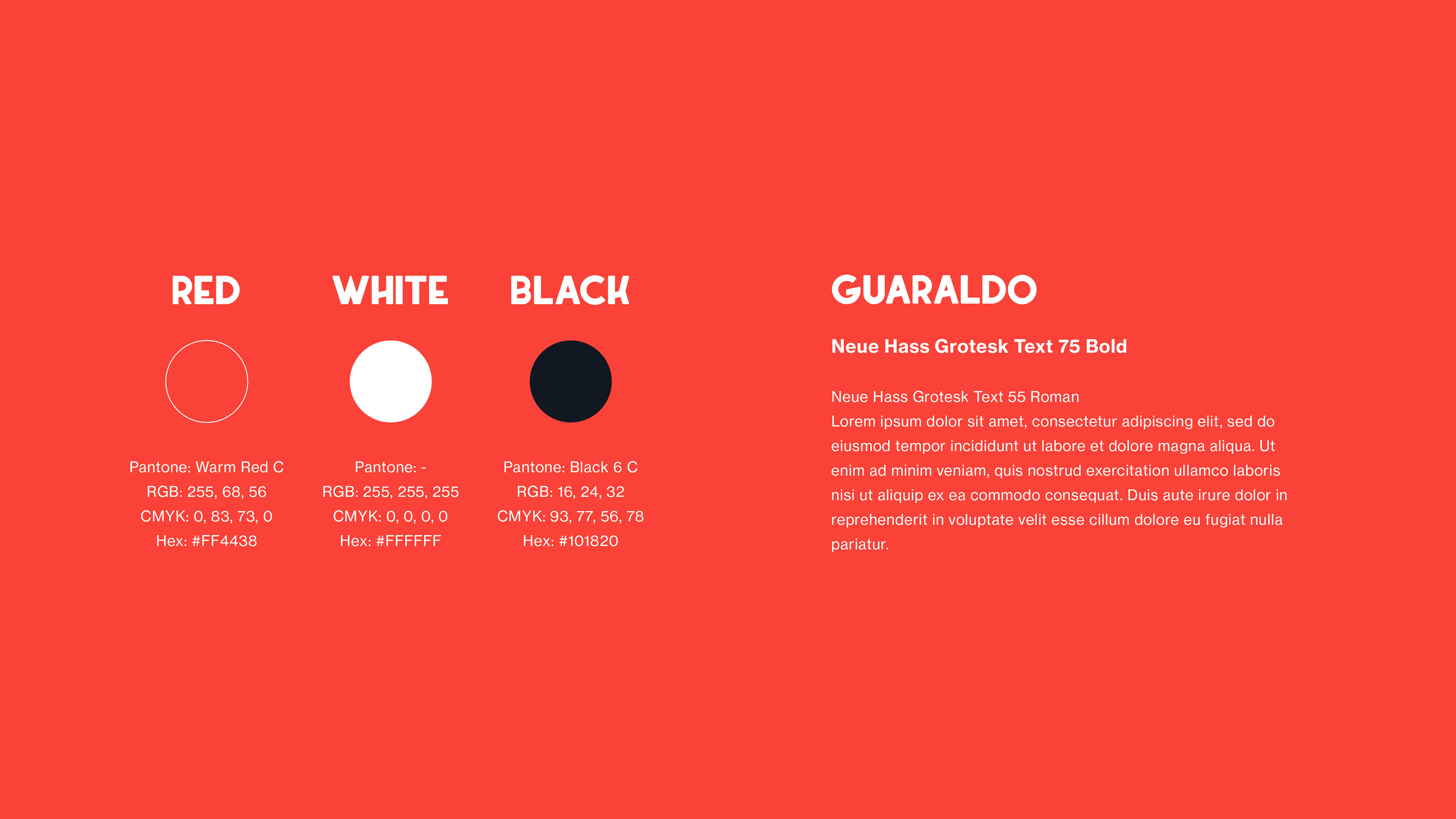 To align with Rubric's mission to provide the smoothest and most hassle-free experience possible, the business cards were kept minimal and uncluttered. Every mechanic was provided with their own business card to further personalise the client's interaction with company.